This article outlines the different types of bypasses (depending on your model) and how to properly use them. The bypass assembly provides the option to allow or block water from flowing through your unit. You can activate the bypass when doing maintenance, winterizing, or leaving home for extended periods of time.
Single Bypass
A single bypass system comes included with your softener: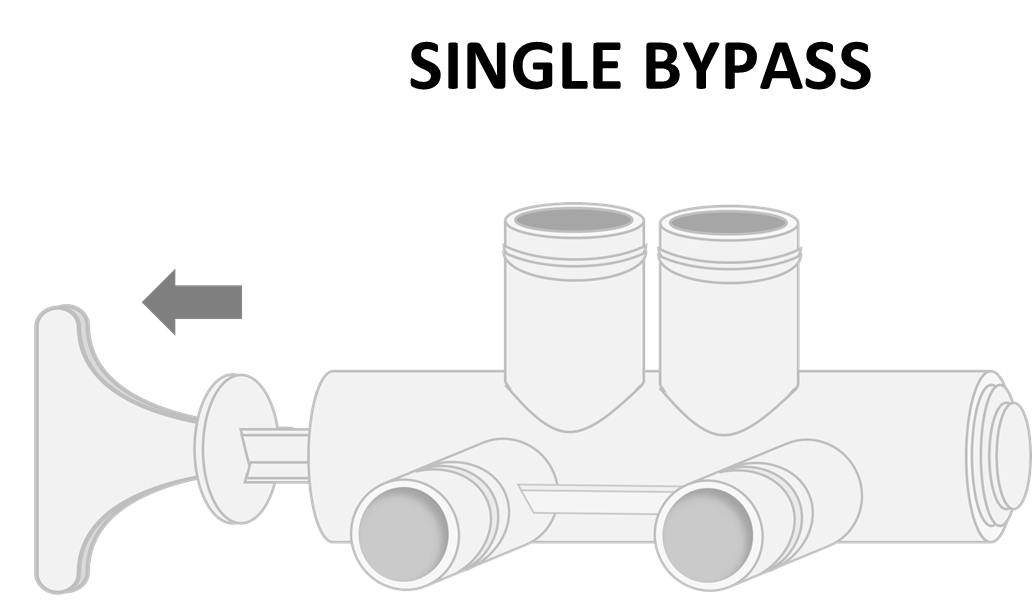 1. Push the white handle IN towards your plumbing pipes to bypass water to the unit. You will see about an inch of the bypass pipe stick out the opposite side of the handle.
2. Pull the handle OUT away from your plumbing for normal service flow through the unit.
*Note: If your bypass handle is stuck, use a shoe sole or similar soft object to tap the handle and free it. Refrain from using a hammer as this may break the plastic.
3 Valve Bypass
1. A 3-valve bypass system will be found on your home plumbing (if you have one). To bypass the softener: open the bypass valve and close the inlet and outlet valves.
2. To return to normal service flow: open the inlet and outlet valves and close the bypass valve.
Related Articles