Each time you refill your tank with salt, you'll also need to manually set the salt level on the screen.
Setting Salt Level
1. Confirm you are on the home screen with the current time displayed (numbers aren't flashing). Use the Program/Select button to navigate to this screen.
2. Open the salt lid and take note of what number your salt level is on the brinewell number scale.
3. Depending on your model, you'll either use the 'Set Salt Level' or 'Select' button: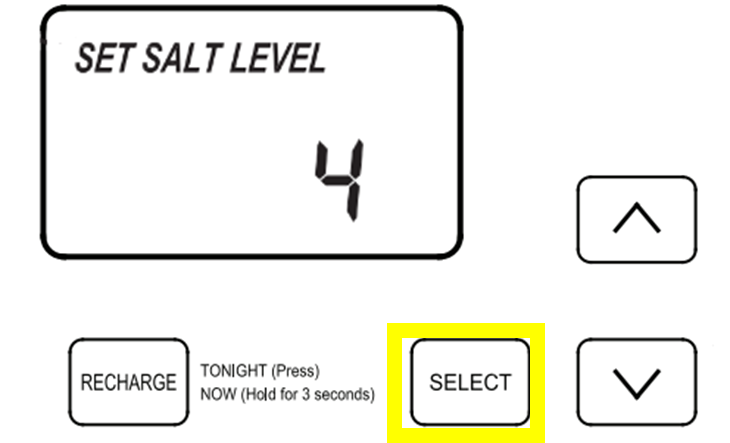 4. Depending on your model, you may also see an option for Salt Type as you scroll through the programming menu. NaCl - Sodium Chloride is the most common form of water softening salt pellets or crystals. If you prefer KCl - Potassium Chloride, you'll want to adjust this setting.
Related Articles