During installation, your manual will prompt you to add salt to the tank. How much is a good amount, and what kind of salt is best?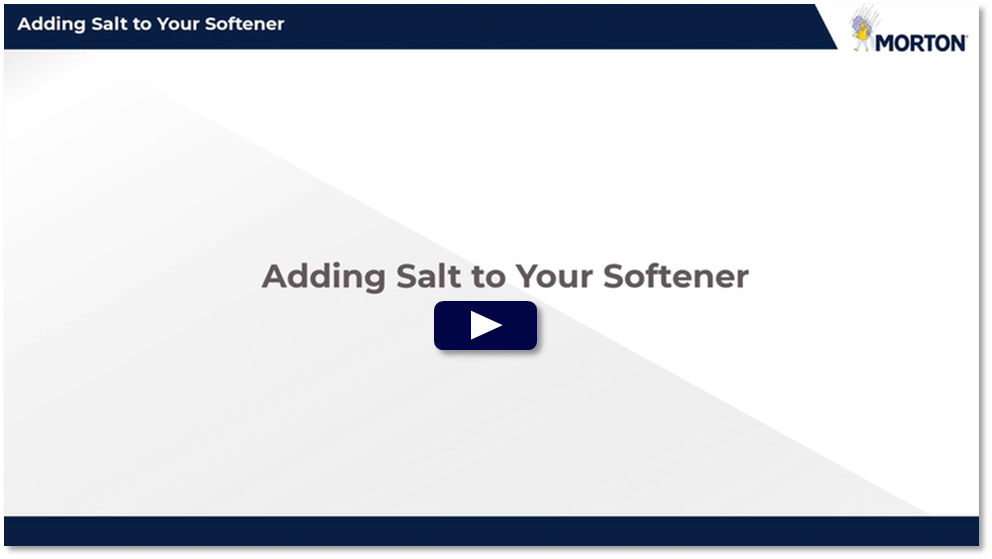 Salt Level
We recommend keeping the salt level ¼ to ½ full in your tank, or between the 2 and 5 on the brinewell number scale. Your system needs at least 12" of salt to recharge properly, and it should alert you anytime the level drops below a 2, as long as you set the Salt Level in your programming each time you add salt to the tank.
Salt Type
There are various salt types and sizes you can use in our softeners. Please visit our Salt Type article to chose the best salt for you. We recommend sticking with one shape (pellets or crystals), instead of mixing shapes. Mixing can increase the risk of salt bridging and blocking in the tank.
Routine Check
Every few weeks, we recommend using a broom handle or similar round-ended tool to puncture a few spots in the salt, making sure the salt is movable. You should be able to push the tool down close to the bottom of the tank pretty easily. If the salt begins to clump together or feel hard, it can negatively impact the softening potential of your unit. If this ever becomes the case, please follow our Salt Bridge instructions to help soften the salt.
Related Articles