You water softener has a few main components - the salt tank, resin, and valve. Salt is stored in the outermost salt tank, and is only used during periodic recharge cycles. The filtration media (resin) is stored in the smaller fiberglass resin tank - it's job is removing hardness and iron from the water. The valve is located under the top cover - in charge of shifting water flow throughout the unit.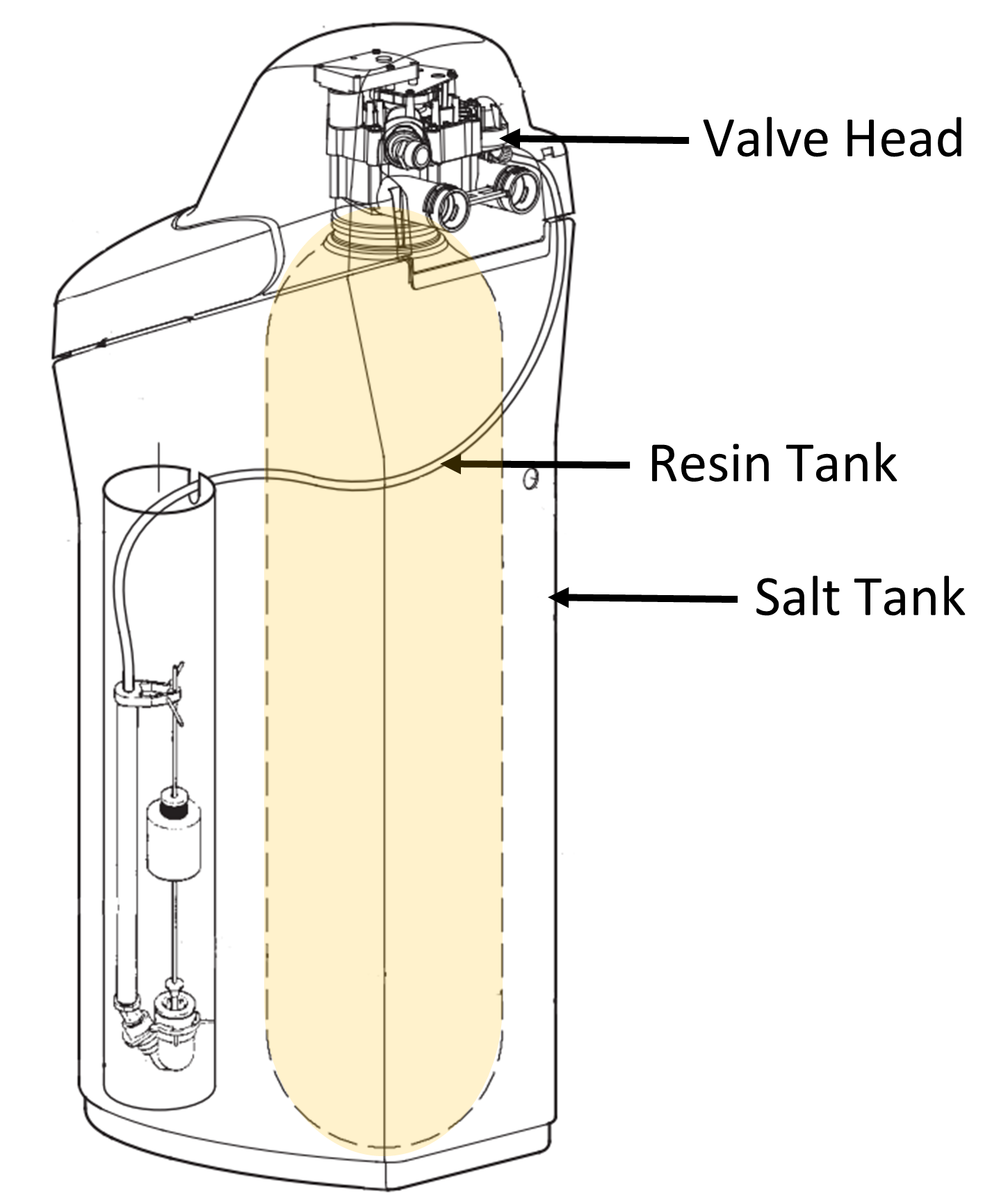 What happens during a recharge?

The ion exchange resin is designed to capture the Hardness minerals and Clear Water Iron in your water supply. In a recharge cycle, the water softener creates a salty brine solution and rinses it through the resin to wash out contaminants. The frequency of these cycles - along with the salt and water consumed - is calculated by an internal algorithm. Recharge cycles are on-demand and constantly shifting in frequency depending on your water usage patterns.
For more information, visit our Stages and Duration of a Recharge Cycle article.
Relate Articles
Can I use water during a recharge?