This article outlines the steps to properly depressurize your softener. Often times this is done before winterizing your unit, or performing maintenance.
1. Bypass the water softener by pushing the handle in on the back of your unit. This will stop water from coming in or out of the softener while you work.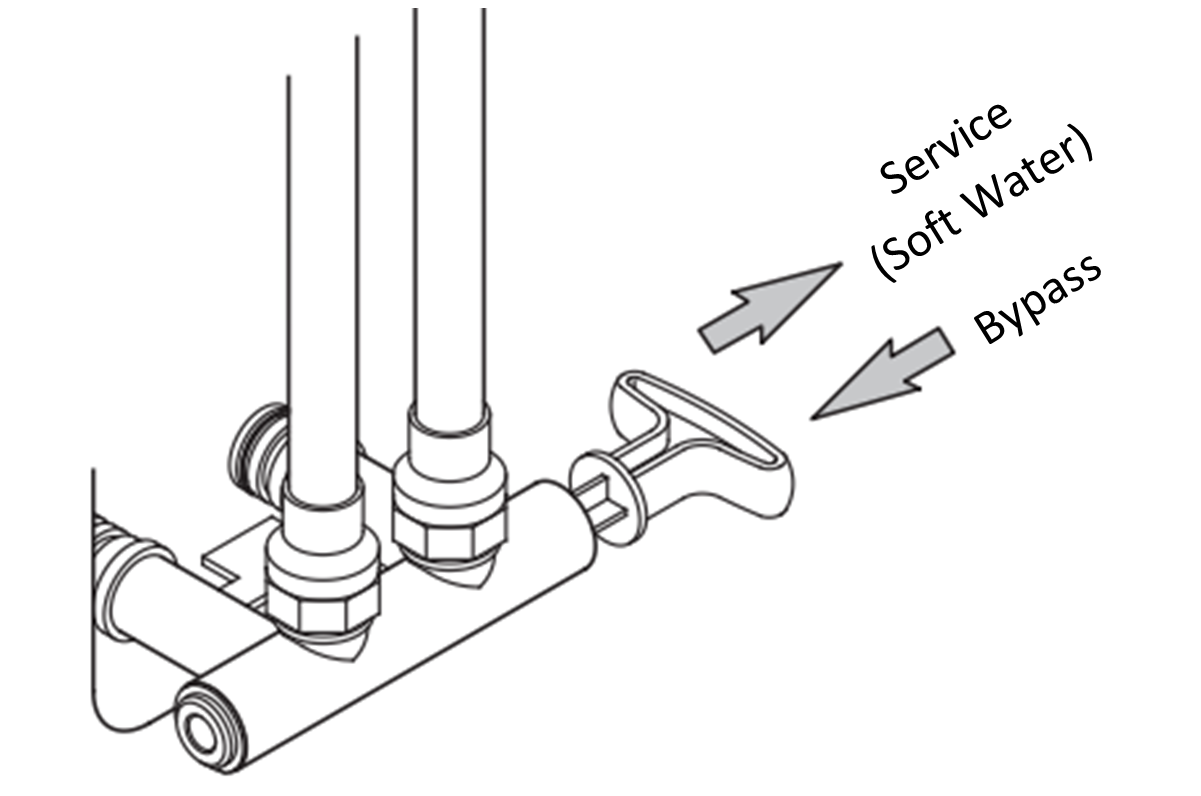 2. Hold the Recharge button until the motor starts to turn, then let go. The motor will stop after a few seconds. You will see 'Recharge Now' or 'Recharging' flashing on the screen.
3. Press the 'Recharge' button one time quickly. The motor will turn on, moving to the next cycle.
4. Repeat Step 3 until the flashing 'recharge' indicator disappears from your screen.