Determine the source area of the leak on your unit. Then, and use the photo and supplementary information below to determine the best course of action to rectify the leak:
Where is the leak coming from?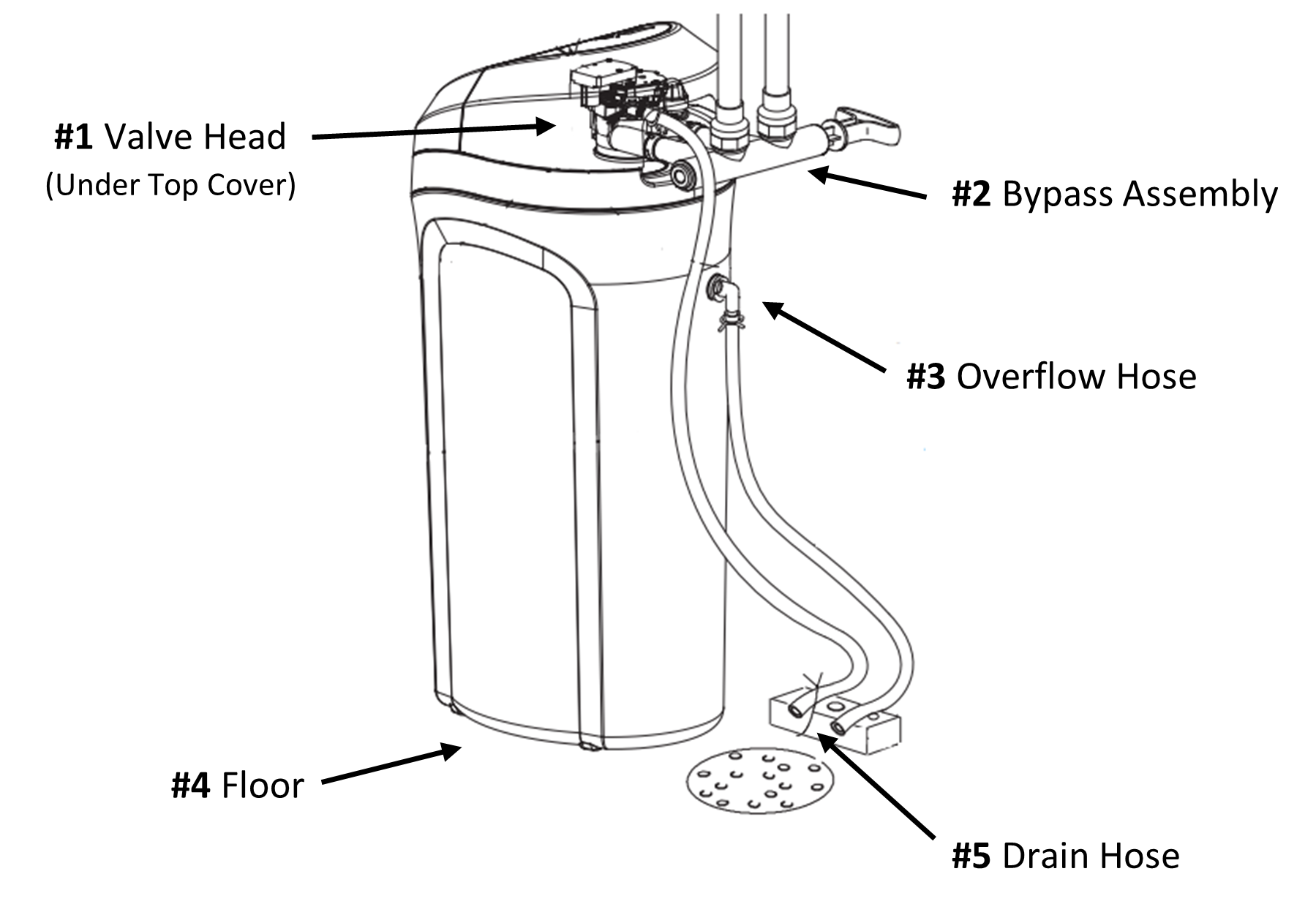 1. Valve Head
Leaking or standing water in the Valve Head area generally means there is a broken O-ring seal. Please visit our Valve Head Leak article to troubleshoot.
2. Bypass Assembly
Please visit our Bypass Leak article to troubleshoot the leak on your unit and find a solution.
3. Overflow Hose
If water is leaking out the Overflow hose, the water level in your tank is too high. Please visit our Excess Water in Tank article to troubleshoot.
*If you do not have a drain hose attached to the overflow port, you will need to have one installed. If you are still under warranty, Contact Us for warranty info. Otherwise, replacement parts can be purchased here.
4. Floor
Please visit our Salt Tank Leak article to troubleshoot your unit.
5. Drain Hose
Please visit our Constant Draining article for troubleshooting.