xcess water in the salt reservoir is usually results from a partial drainage obstruction, and can be resolved with some general maintenance cleaning. See our written steps below, or follow our video demonstration for a solution.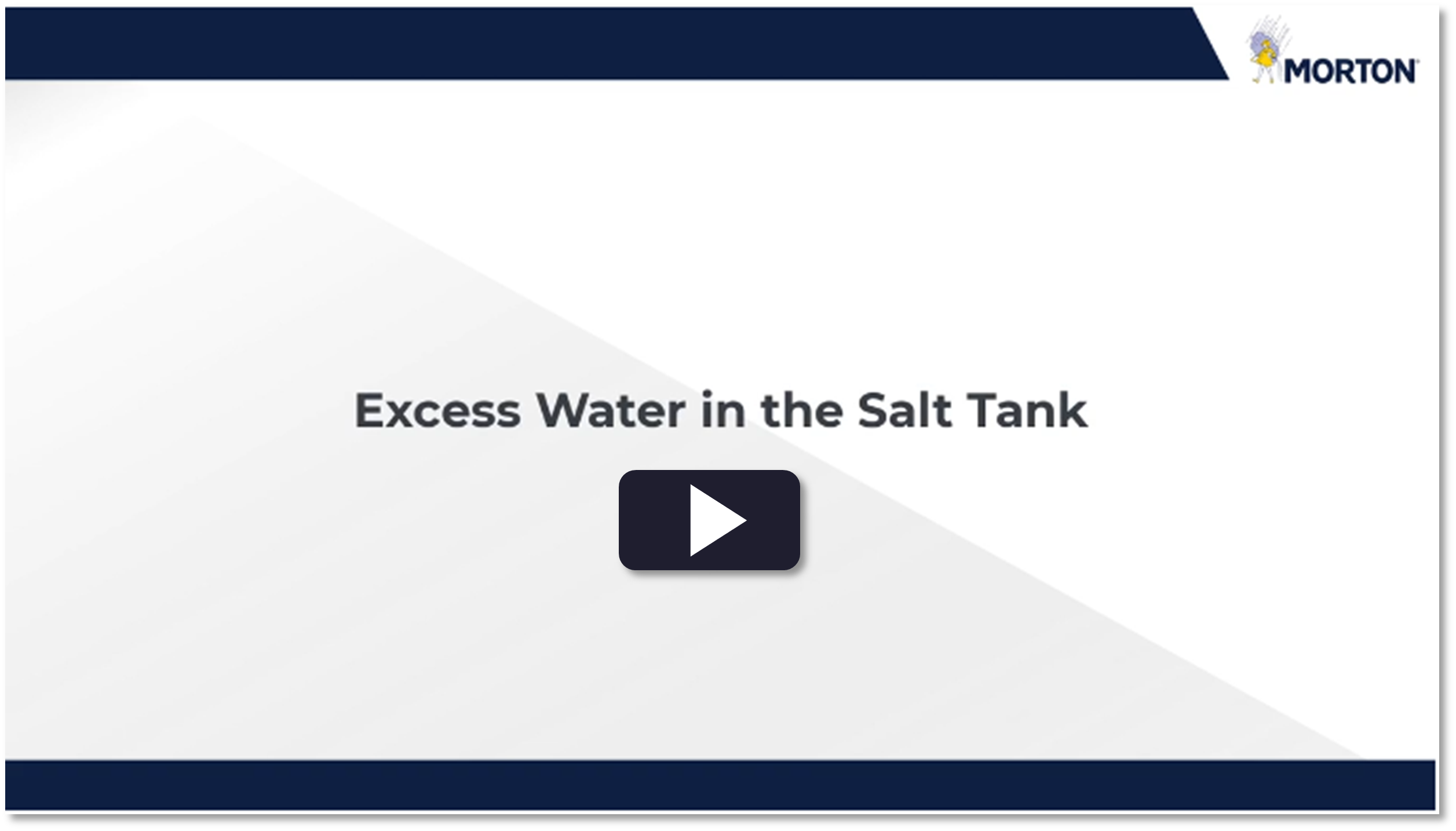 1. Check for External Leaks
a. Remove the top cover by unhooking the two clips holding the cover to the tank below. Pull the cover out and away from the tank to release the clips.
b. Examine the area under the cover for any standing water, as well as the inlet/outlet ports for any evidence of dripping water that could be filling the tank. If you see water in any of these places, visit our External Leaks article for troubleshooting. If not, continue to step 2.
2. Drain Requirements
Your drain hose cannot be tee'd together with another hose. It needs to have its own separate path to the drain.
Your drain hose must not exceed 8 feet vertically (from the

floor

) and 30 feet horizontally in its route to the drain.
Your drain hose must have an air gap of 1 – 1 ½ inches between the end of the hose and the drain itself:
3. Cleaning the Drain Route

The most common reason for excess water in the salt tank is poor or partially blocked drainage.
a. Visit our Cleaning Instructions article. The following cleaning generally takes 15-20 minutes to complete. Return to this page when completed.
b. Drain your softener by holding the Recharge button until the motor kicks on. You will see a flashing recharge indicator on the display screen. Tap the Recharge button once to move into the drainage cycle. Once the motor stops, you should have a small trickle of water exiting the drain hose. This will continue for about 2 hours.
4. IF your tank does not drain down to 2-4 inches of water by the end of this two-hour recharge, continue to our Suction at the Venturi article for the next troubleshooting step. The venturi produces a suction that pulls the salty brine water out of the tank. Even if your venturi is clean, reduced suction from internal parts will not allow the tank to drain completely.